Sig Sauer P365-XMACRO & Icarus Precision A.C.E. Module & TLR-7 Sub Pancake Holster (MACRO)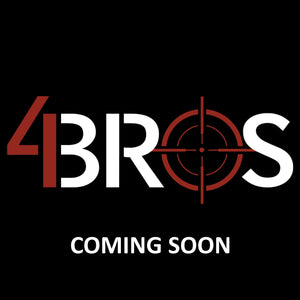 Our Outside Waistband Pancake Style holster for the Sig Sauer P365-XMACRO with the Icarus Precision A.C.E. 365 "X" MACRO Grip Module and the Streamlight TLR-7 Sub is vacuum formed with a precision machined mold designed from a CAD model of the actual firearm and light combination. 
The holster will fit the XL and XL+ Versions of the Icarus Precision A.C.E. 365 "X" MACRO Grip Module, which can be found here through the links below. The XL+ grip module will extend past the muzzle end of the holster slightly.
A.C.E. 365 "X" MACRO Grip Module
A.C.E. 365 "XL+" MACRO Grip Module
Magazine pouches for these models can be found here:
P365 X-MACRO IWB Magazine Pouch
P365 X-MACRO OWB Magazine Pouch
Each holster is formed, trimmed, and assembled in-house. Final fit and function tests are done with the actual pistol and light to ensure the holster fits the gun and has the correct amount of retention on the light.
The retention of the holster is easily adjusted so that the fit can be dialed into your personal preference. 
You will need the TLR-7 SUB 1913 Streamlight part number 69402 with the #1 key for this holster to function correctly. The holster will NOT retain the pistol without the light being mounted correctly. 
The light information can be found here:
Streamlight TLR-7 Sub Light Information
The holster WILL NOT WORK with the TLR-7 Sub Sig version of the light mounted on the pistol.
Features:
Optic Ready
Full Sweatguard
Adjustable retention
Adjustable ride height
1.5" & 1.75" Belt Loops available
Made from .080" thick thermoplastic for durability
Open Muzzle for threaded barrels or compensators 
Minimal material and smooth edges to reduce printing.
Proudly made in the USA.
The profile of the holster is cleared for most optics, but it has not been tested with all optics. It should fit as long as the red dot doesn't overhang the side of the slide. Feel free to contact us with questions. 
All of our P365-XMACRO Holsters can be found here:
Sig Sauer P365 X-MACRO Collection
See all of our pancake-style holsters here:
4Bros Four Brothers Holsters Pancake Style Collection
*We strongly suggest you apply a removable thread locker to each screw of your holster after you receive it to prevent lost screws while the holster is in use.